Cogeneration Project with Burners for 130-ton Steam Boiler in Tianjin Nangang Power Plant
Cogeneration Project with Burners for 130-ton Steam Boiler in Tianjin Nangang Power Plant
Located in the core location of the Nangang Industrial Zone in Tianjin Binhai New Area, Tianjin Nangang Power Plant Project is a key project of Tianjin's 13th Five-Year Plan. As the basic supporting project and the only heat source of the park, the project provides steam for the production of large enterprises such as Zhongsha Petrochemical and Bohua Chemical. And in accordance with the principle of determining electricity by heat, part of the electricity supply is provided for the industrial zone. It is an important part of large-scale, intensified, integrated, and green public projects in the park.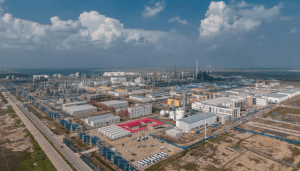 Huadian Corporation adopts the world's first (set) supercritical double-extraction reheat backpressure unit, which has obvious advantages in energy optimization configuration, energy saving and emission reduction, environmental protection, and technological innovation. EBICO technicians made an on-site inspection and determined that the target equipment was three 130-ton steam boilers with a steam temperature of 540°C and a steam pressure of 9.8MPa. Finally, the EC-GR type ultra-low nitrogen burner, suitable for natural gas as fuel, was recommended for Huadian Corporation.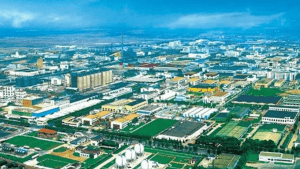 After the project is put into operation, the emission concentrations of smoke, sulfur dioxide, and nitrogen oxides will be respectively lower than 33%, 82%, and 80% of the national gas turbine emission standard limits, which will have a great project demonstration effect in the domestic power industry. In the future, EBICO will deeply cultivate the power industry and promote the transformation and upgrading of the thermal power industry.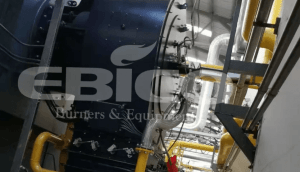 Nangang Cogeneration Project plays an important supporting role in the energy supply of the park and has important strategic significance for the long-term and healthy development of the Beijing-Tianjin-Hebei region. Join hands with EBICO to create a bright future for cogeneration!——China Huadian Group