Vietnam Yunfeng 50t/h coal-fired power generation project
Vietnam Yunfeng 50t/h coal-fired power generation project
As the main beneficiary of the spillover of China's industrial chain after the impact of the epidemic, Vietnam's economic growth has been significant in recent years, the structure of the tertiary industry tends to be coordinated, the level of opening up to the outside world continues to increase, and the demand for electricity has undergone multiple upgrades. Located in the Yunfeng Economic Zone, the Yunfeng Phase 1 660MW×2 supercritical coal-fired thermal power plant project focuses on alleviating the power shortage in southern Vietnam. After completion, it will supply electricity to Vietnam Electricity Group (EVN).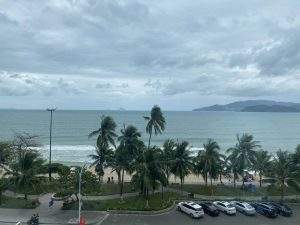 In view of the distribution of resources in Vietnam, EBICO selected EC-QR series low-nitrogen burners to fully meet the heat demand of 50t/h. The equipment uses light (diesel) oil as fuel, and EBICO expands the surface area of the fuel through high-pressure atomization, so that the combustion rate can reach nearly 100%. It comprehensively uses technologies such as central premixing, appropriate disturbance, and multi-channel staggered layers to check at each level. The discharge of various pollutants has been effectively controlled, which has greatly eased the pressure on environmental protection in the economic zone.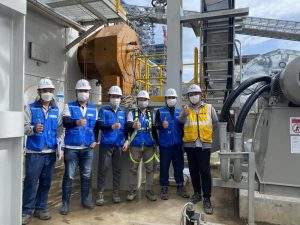 The successful ignition of Yunfeng coal-fired power plant is inseparable from EBICO's help, and I would like to express my gratitude to EBICO for its support.