China Power Group (Chengdu) 2×40 tons/hour distributed energy project
China Power Group (Chengdu) 2×40 tons/hour distributed energy project
China Power (Chengdu) Integrated Energy Co., Ltd. is a wholly-owned subsidiary of China Power International, and is mainly responsible for the construction and operation of the distributed energy station project for natural gas cooling, heating and electricity in the West District of Chengdu High-tech Zone. This project is a power project encouraged by the state. When selecting the output equipment for heat supply, the customer finally chose the EBICO EC-GR series with an output of 56MW due to the double consideration of production quality and environmental protection. The equipment injects clean heat into the operation of the project.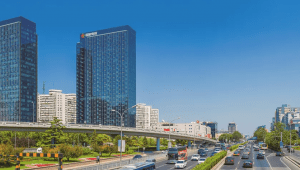 The design of EBICO EC series is based on the fuel characteristics and environmental protection standards of the Chinese market. The application of dual-core safety control determines that the combustion equipment can be used in a wide range of scenarios and can adapt to various harsh production environments. The combustion efficiency is nearly 100% under the control of high-efficiency technology, which not only does not increase energy consumption but also saves 40% of starting electric energy per year. NOx emissions are lower than 30mg/m³, oxygen emissions can be less than 3%, and the noise reduction ratio reaches 30%, providing support for the establishment of China's new energy system and the "dual carbon" goal.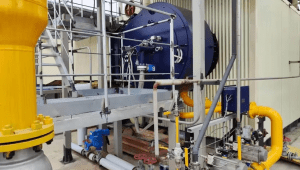 EBICO products are safe and environmentally friendly, and operate stably, providing strong support for the establishment of our smart power plant.——CLP (Chengdu) Comprehensive Energy Co., Ltd.